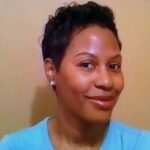 Hi,
R. Renee Here!
Since 2009, TheTithingHoax.com has helped thousands of Christians discover the truth about tithing.
Over the years, our visitors have expressed their gratitude, shared their breakthroughs and even opened up about their personal tithing-related struggles.
Well, we want to reach even more people. We want to serve you better. In order for us to do this more effectively, we need your feedback.
Below is a super short survey with only 6 questions. Please fill it out. It'll take 5 minutes or less. Your response will help us improve our content and outreach from this point forward.
Your thoughts, ideas and opinions are valuable!
Thanks for your time. It means a lot to us.
Peace & Blessings,
R. Renee
P.S.
The survey is open for a limited time. It will close on Sunday, June 19, 2016.